description of the work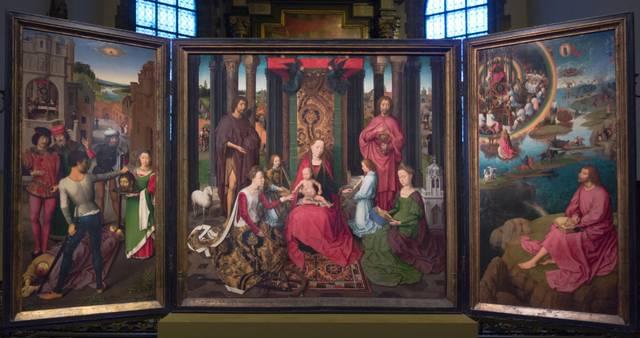 We first describe what the work represents and for that we follow the path of the gaze, starting with the main scene.
coronation of the virgin
In the center, virgin Mary thrones on a gold seat in front of a clothed cloth and under a red velvet baldaquin.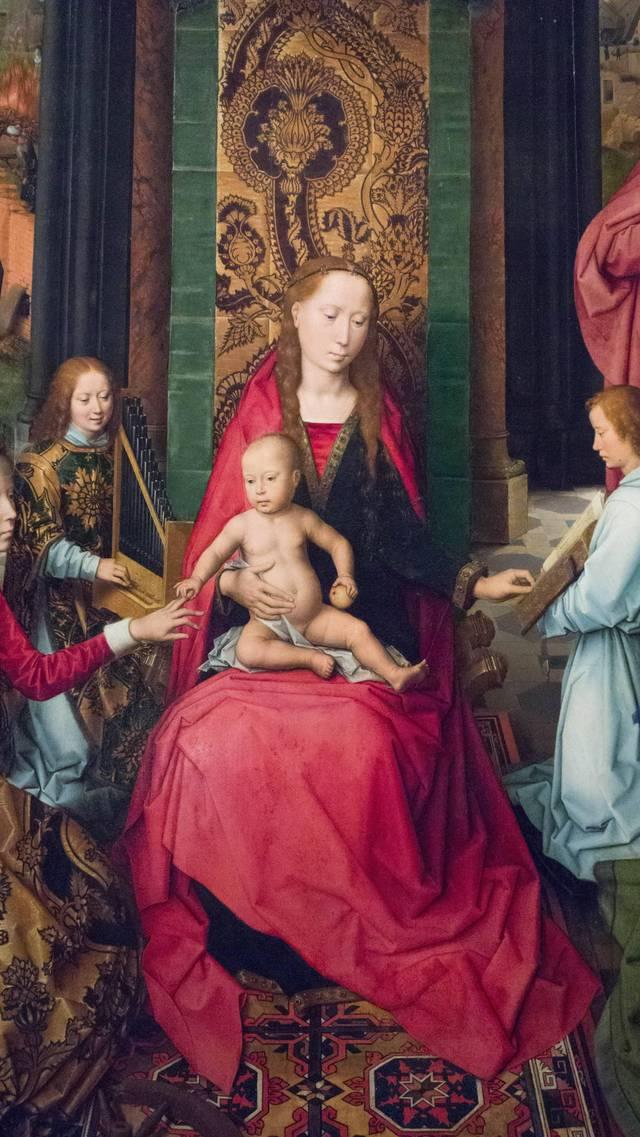 She is crowned "Queen of heaven" by two small dark blue angels flying above her.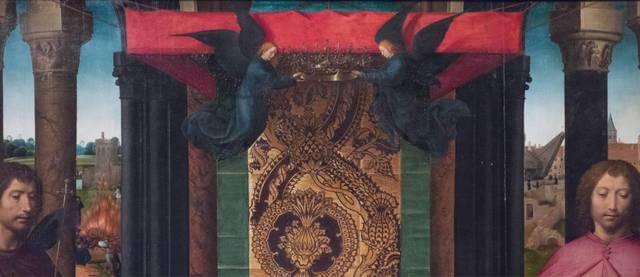 jesus child
On his knees, Jesus child, seatted, hold a apple with his left hand, and move from his right hand a ring to the finger of a woman, placed futher down and left of her, on the front.